Ultimate Game of Thrones experience in Dubrovnik & icing on the cake for any GOT fan: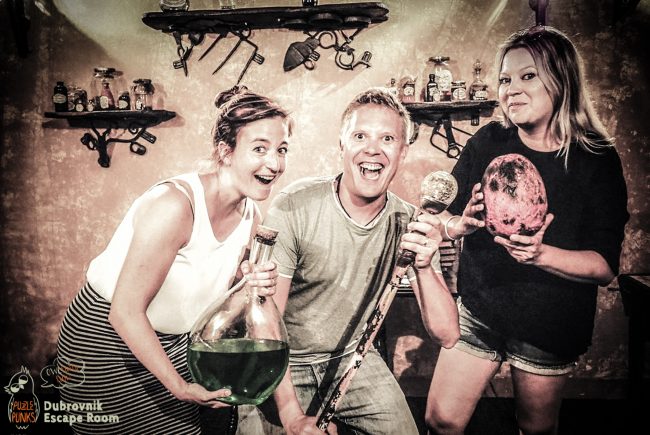 Challenge yourself at  Game of Thrones inspired escape room and receive a FREE photo on the Iron throne (value: 10 euro) & 20 % discount for Game of Thrones walking tour! 
If you are curious to see what the real-life King's Landing looks like, follow this list of top Game of Thrones filming locations in Dubrovnik!
Even though the last episode of Game of Thrones aired in May 2019. the popularity of this series changed the city of Dubrovnik forever.
Ultimately, it helped Dubrovnik become a must-see destination for any true Game of Thrones fan (yes, even after the final season :D).
This list will take you to see locations where the following scenes were filmed: 
– Queen Cersei walking her famous Walk of Shame
– the Battle of Blackwater Bay 
– The Mountain killing our beloved Oberyn Martell…
– Queen Daenerys (various scenes)
– King Jeoffrey's Purple Wedding
– Starks saying goodbyes to Jon Snow….
WARNING: THE REST OF THIS ARTICLE CONTAINS SPOILERS FOR GAME OF THRONES SERIES
2. Dubrovnik (King's Landing) City Walls
Dubrovnik city walls are a must-see for any person visiting Dubrovnik. However, we suggest you to kill two birds with one stone since Dubrovnik city walls were used as a filming location in almost every season of the series.
Most popular filming spots were three forts: Bokar, Lovrijenac and Minčeta.
Fort Lovrijenac (the Red Keep)
Fort Lovrijenac – the place where the Lannisters hosted a tourney on king Jeoffrey's name day. Furthermore, this is where Bronn proclaimed his loyalty to Tyrion, where Cersei blackmailed a lot of people, and where schemes and plotting against Tyrells started.
Fort Bokar 
Since fort Bokar overlooks the Blackwater Bay, this was the place where Tyrion and Varys tried to think of the best strategy to defend King's Landing in the Battle of Blackwater. Moreover, it was featured in the scene where king Tommen had a lovely one-on-one chat with his mother, and it was also where Loras Tyrell was arrested for his "perverse behaviour". Finally, in the last season, on this spot was where Cersei found out that the White Walkers have managed to breach through the Wall.
Fort Minčeta
Fort Minčeta was used in two scenes: 1) Daenerys coming to the House of Undying to look for her stolen dragons. 2) Jon Snow being released from prison for killing Daenerys in the final season.
---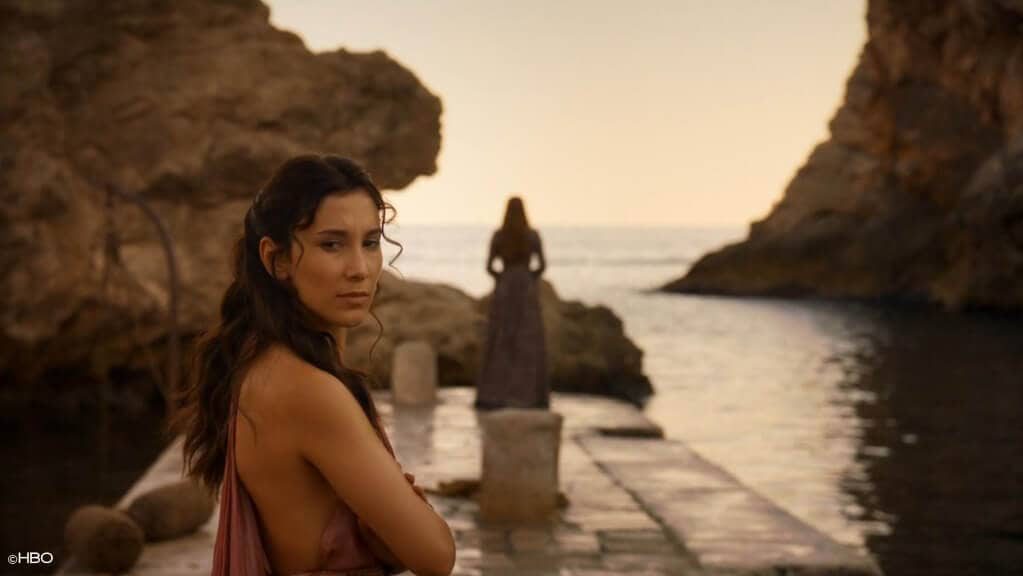 Pile Bay and the nearby beach are probably the most used locations in the Game of Thrones series.
Pile Bay is actually the Blackwater Bay. It is also the place where princess Myrcella set sail to Dorne and where Sansa and Shae were having a conversation while watching ships. Additionally, this was the spot where Cersei was waiting for Myrcella's return from Dorne, and where Jon Snow said his goodbyes to Arya, Sansa and Bran.
In case you want to linger there for a while and enjoy the monumental view of the bay, go to one of the two nearby cafes – Dubravka or The Kop.

ADVICE FOR VISITING GAME OF THRONES FILMING LOCATIONS IN DUBROVNIK:
Wear comfortable clothing, and shoes appropriate for walking.

Bring a water bottle or any other beverages and snacks (just in case).

Use sun protection (SPF, sunglasses, hat etc.)

Bring a camera to recreate scenes from the show.

Do not cram your visit to all the Game of Thrones filming locations in Dubrovnik from this list in one day. Rather, take your time to experience the true beauty of King's Landing. See why George R.R. Martin fell in love with this town in the first place!